Marketing & Event committee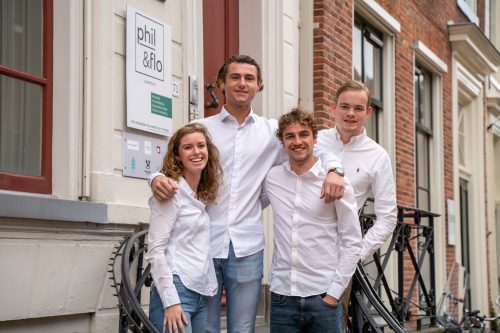 Franka, Norbert, Sjors & Max
The main goal of this committee is to increase the visibility of UniPartners. To achieve this goal, we engage in a variety of marketing-related activities, both online and offline. This includes creating social media posts, developing and distributing promotional materials, and brainstorming activities for the Keiweek, which also involves a bit of acquisition. For instance, we contact companies to set up promotional contests. What's enjoyable about this committee is the freedom and challenge you get to brainstorm ideas and carry them out with your fellow committee members, allowing you to unleash your creativity. As a committee member, you also have access to many training opportunities, making this committee a valuable learning experience. It's a great place for personal development.
Business committee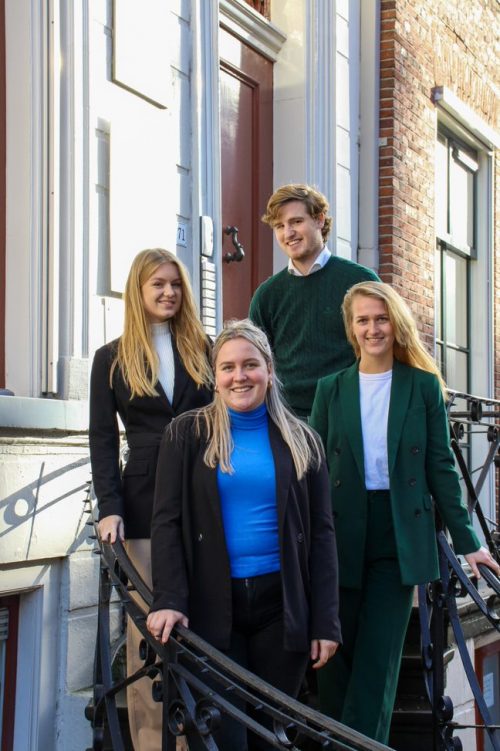 Charlotte, Daphne, Louis & Hilde
We are looking for new Junior Account Managers for the Business Committee (BC) of UniPartners Groningen! Do you want to expand your social and professional network and connect with various companies in Northern Netherlands? Then the Business Committee is the right fit for you! Together with your fellow committee members, you will be engaged in the acquisition efforts of UniPartners Groningen for a year. Through telephone acquisition, LinkedIn, and visiting companies, you will, in collaboration with the board, establish UniPartners Groningen's presence. By securing exciting projects and maintaining strong Business-to-Business contacts, you will contribute to an organization that bridges the gap between students and companies. You will also learn to work with our CRM system, Salesforce. The experience you gain in the Business Committee is a valuable asset for your future career. Does this sound appealing to you? Apply now!
At UniPartners, we also offer committee members various training sessions, social events, and the opportunity to apply their knowledge in practice. You work together in a close-knit team and develop yourself through a diverse set of tasks. Creativity is encouraged, and you have plenty of freedom to bring your own ideas to life! In addition to hard work, UniPartners also provides a lot of camaraderie during the weekly committee evenings and UniPartners Community Events.