Beyond Buying, Towards a circular & fair trade public procurement in municipalities
Office Nederland | Open
The Free Hanseatic City of Bremen (Germany) and the FTAO are pleased to invite you to an online hands-on workshop entitled "Beyond Buying, Towards a circular & fair trade public procurement in municipalities".
Who is it for? Everybody is welcome, it will be of particular interested to public procurement practitioners in local authorities and those support them in promoting a strategic use of public procurement in support of Fair Trade and Circular Economy objectives.
For the preliminary agenda and to register, please follow this link.
We look forward to seeing you there!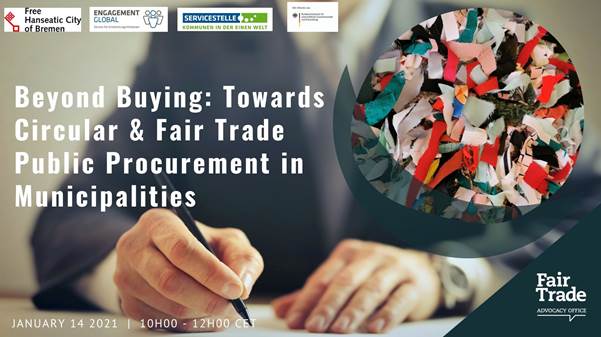 Sign up here to receive tailored updates from the FTAO.
Present companies